PandaTO's grind is focused around earning galders rather than EXP. This guide details various ways players can generate galders throughout their experience in the game.
Early Game (Levels 1-400):

Prior to reaching level 400, the easiest way players can earn galder is selling Fried Eggs to NPCs. There are many monsters that drop Fried Eggs, however the Pink Chipmunk at Path to Desert Beach is one of the best areas to farm. Once you are strong enough, go to Phantom School Room 1-1, or Fiesta Zone 1 to find Cyclops. You'll be able to earn enough galders to purchase necessities such as potions and upgrading to better equipment by exchanging PandaTO Coupons. Warning: you can only enter the Fiesta Zone twice a day!

Note: Get a Fiesta Ticket from drilling around the Island or from Miranda Watty in Megalopolis Square in exchange for 1 crystal and 500k galders.
Compounding

Compounding Caballa Coffee is an easy way to make galders as well. Each one sells for 60k galders to NPCs. Other compoundable items sell for a decent amount of galders as well. You can learn all about the compounds and the values of each item by clicking here.

Key Quests (Paradise to Snow Hill)

Key quests are an easy way for newer players to earn valuable items which are useful for progressing in the server and can be sold to other players for galders. See the enhanced quest page to view all quests with boosted rewards.
Story Quests

The Episode Quests are in the process of being renovated. Each chapter has a significant reward at the end of it, either being a valuable item or good fuse. Try to work these in everytime you rebirth to earn PandaTO Coupon E and Golden Pig Statue.
Monster Quests

Laplanoel Monster Guild's Assistant Hunter Poppuri quest gives 5x 100k galder checks per cycle, and is repeatable forever.
Daily Shadow Monster Quests offer 30x Level Up Gift Boxes in regions Blooming Cora through Techichi.
Furthermore, season events which feature a monster quest also give some 100k galder checks each run. Look out for these in #trickster-devlog on Discord.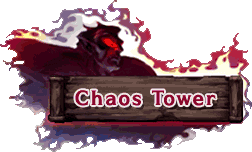 Chaos Tower

Chaos Tower is a good way to earn galders in the mid-game due to the strength of its monsters, so as a new player only the first few floors will be accessible for you. To learn more about Chaos Tower here.
Mid-Game (Levels 500-1500)
Chaos Tower

Chaos tower is one of the main ways to earn galders from levels 500-900. Starting on Floor 6, the boxes dropped by the monsters give 100k galder coupons.
You can also drill at Gate of Desert Beach for PandaTO Coupon Boxes.

Mermaid Littles

As you may have noticed when attempting the Mermaid Palace key quest, Mermaid Littles are level 1200. Lip Gloss, an item dropped by the mob, sells for 100k/each to NPCs. This method of galder grinding is recommended for those level 900+ who have started to obtain their level 900 equipment.

Note: It takes about 4k LK and AC to consistently hit Mermaid Littles.
You can also hunt Mermaid Littles in Phantom Dungeon - 1F. Phantom Dungeon becomes accessible for Lv. 900+ by talking to Shaman Girl Jia at Gate of Phantom School.
Key Quests

Key Quests are a great way to continue earning significant galders with their rewards. Most enhanced Tapasco Volcano quests, as well as the key quest open at level 600. You can sell extras for galders and recoup a significant amount of the money spent on your rebirth. At level 1000, the Abyss quests open up, which offer significant rewards such as PandaTO Coupon E, Golden Pig Statues, Master Mong's Fur, Anvil Stone, and more.
Fiesta Zone 2 and 3

The Fiesta Zone changes upon rebirthing to level 500, and featuring Chaotic Isabelles, the mob from Chaos Floor 10. They drop the same items as their Chaos Tower counterparts, but there are many more of them on this map than Chaos Floor 10. Starting at level 1000, the Fiesta Zone changes again, this time to Mermaid Littles. Galder grinding on these mobs in the Fiesta Zone is more effective than grinding in their natural maps.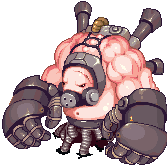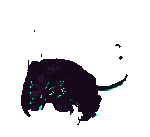 Koiosu and Outraged Requiem Brooms

At level 1200 and 1500 respectively, you can complete the final two Shadow Monster Quests in Tapasco Volcano and Abyss. Koiosu's box drops 1x 1500 JP Stone, and Outraged Requiem drops tickets which are used for the exchange for level 1950 uniques. You can defeat these bosses or sell their brooms for galders.
Late Game (Level 1500+)

Inks

Starting at level 900, players can access Phantom Dungeon and find Haunted Toilets in Floor 1-Toilets and Floor 3-Toilets, or in Fiesta Zone 4. These are sellable to NPCs for 140k each.


Hair

Hairs, worth 180k each when sold to NPCs, are dropped by Haunted Straws in Phantom Dungeon and find Haunted Toilets in Floor 2 -Toilets and also in the Fiesta Zone starting at level 2500.
Silver Thread

Silver Threads, worth 210k each when sold to NPCs, are dropped by Picture Ghost in in Vamp Castle Boss Room 1 - Lower Gate (reached by exchanging 5x Outraged Requiem's Brooms (purchasable from Item Girl in Megalopolis Shop for 15m each or receive them from Shaman Girl Jia's Shadow Abyss quest) for level 4000+